Monthly Archives:
July 2023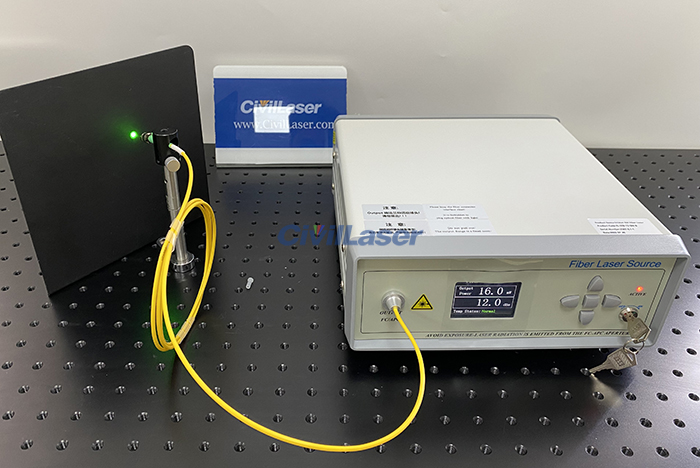 The demonstration in our laboratory this time is a 532nm 15mw single-mode fiber laser. It has an LCD display to show the current power of the laser. The output power of this laser can be adjusted from 10% to 100%, and the adjustment accuracy is 0.1mW. Let's check it now.
The back of the laser has an RS232 interface. It can be customized for software control functions. The key controls the ON/OFF of the laser. Here is SM fiber, and PM fiber can also be customized.
The test data report of 532nm single mode fiber laser.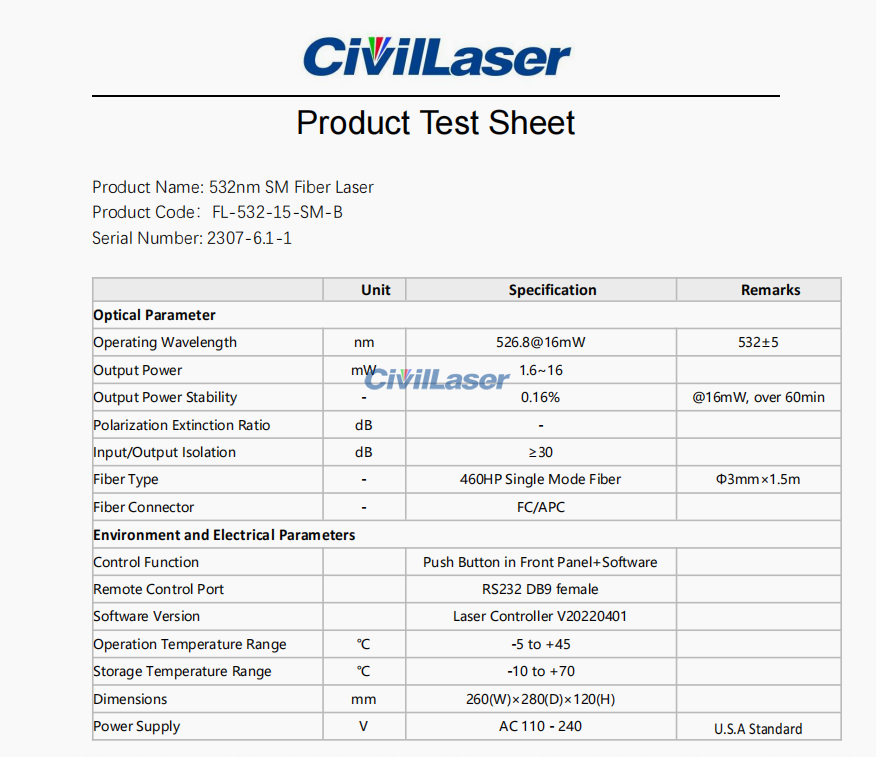 Laser spectrum graph and power stability test report.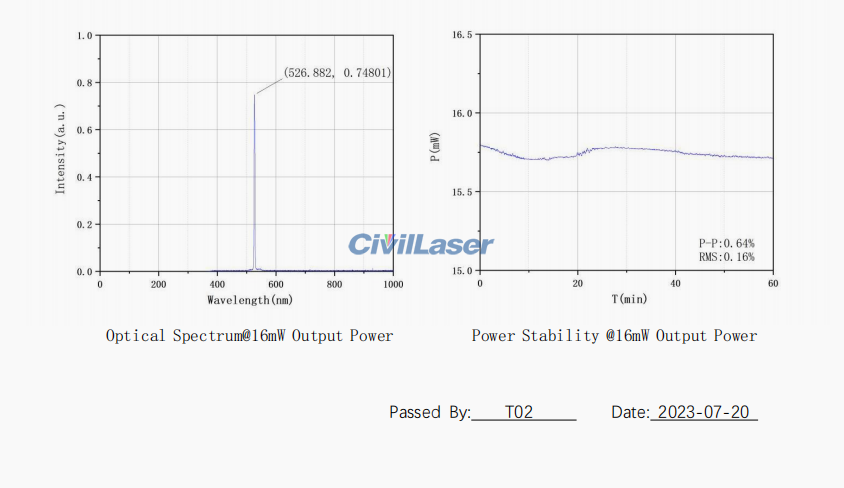 This laser adopts semiconductor laser chip, and the professionally designed drive and temperature control circuit temperature control ensures the safe operation of the laser, stable output power and spectrum, and excellent spot quality (TEM00 mode).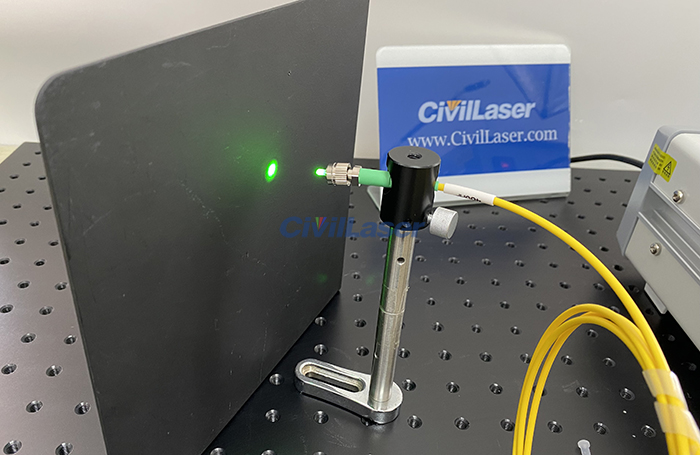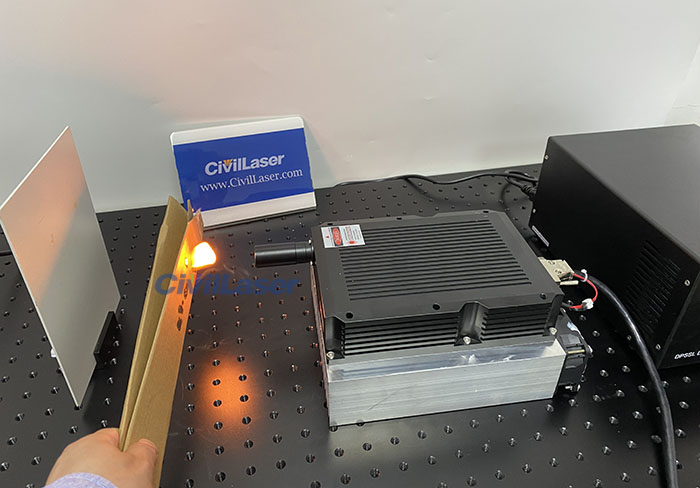 This time we bring a 915nm high power semiconductor laser. The bottom of the laser module is equipped with a heat sink. Aluminum heat sink and cooling fan can effectively prolong the continuous working time of high-power lasers. There are three working modes of CW/TTL/Analog on the power supply for selection.
The power of 60W is very high power, which can instantly ignite the cardboard. Be sure to pay attention to safety when operating, the operator must wear laser protective glasses, and the laser cannot point to other people or other flammable objects. The rotary button on the power supply can adjust the working current, thereby adjusting the output power.
915nm infrared laser is invisible light, which is invisible to the human eye. Here the laser can easily ignite the cardboard.