Monthly Archives:
March 2023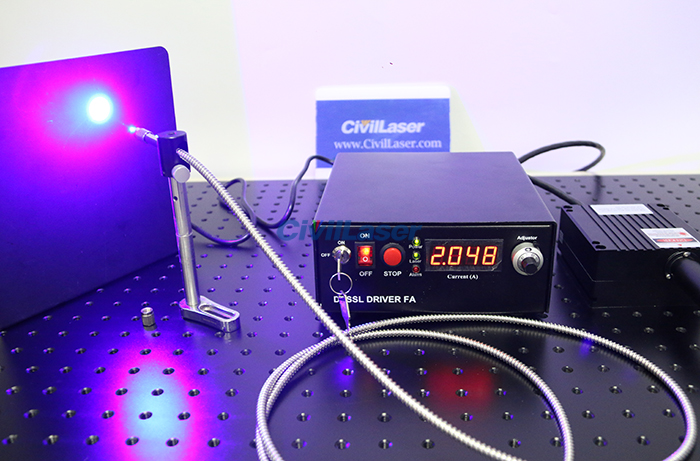 Today we are showing the 435nm fiber coupled laser. The power is 18W, and it is adjustable. The Adjustor button on the power supply is used to adjust the working current, and the laser output power can be adjusted by adjusting the current. The laser supports CW continuous working and Modulation working mode, which can be adjusted by the slider button on the back of the laser power supply. Next we demonstrate the CW working mode of this laser. Let's check it now.
Laser output without fiber optic installed.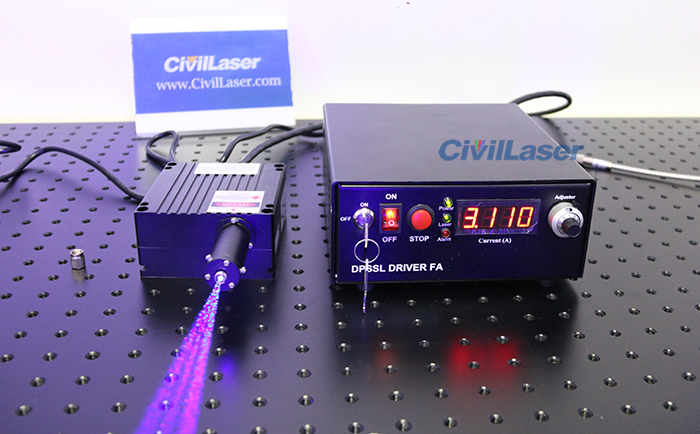 Here the optical fiber interface at the laser module end is FC/PC, align the buckle, insert the fiber, and tighten the fixing nut.
Laser output after installing the optical fiber.